MATRIX, a leading professional haircare and hair color company in the United States, is part of L'Oreal USA's Professional Products Division.
Founded in 1980 by the American hairdresser, Arnie Miller, Matrix services community salons with a diverse range of haircare, colour, style and texturising products as well as unique in-salon treatments and services that provide solutions for every hair type.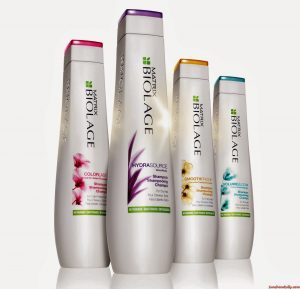 Biolage
The exclusive blend of unique botanicals and the latest technologies creates gentle, high-performing formulas to enhance the beauty of every hair type.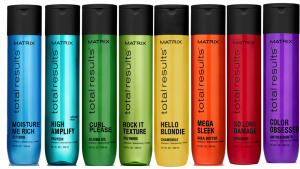 Total Results
Total Results, a compact yet complete in-salon and at-home hair care and styling system for every hair challenge.

Matrix Colour
Tone-on-Tone (ammonia-free)
Looking to go darker or want a colour with less maintenance? A tone-on-tone ammonia-free hair colour is the answer, leaving your hair with brilliant looking shine.
Permanent
Looking for a complete change of hair colour? SOCOLOR.beauty could be the product for you. This permanent hair colour gives rich, radiant looking results whatever colour you are looking to achieve!
Highlights & Lightening
Looking to add some lightness, brightness, or multi-dimensional effects to your hair? Highlights can lighten, brighten or add those sun kissed tones.  Use Colorgraphics2 or Light Master to achieve your perfect blonde-inspired look!
Grey Coverage
Dream.Age is a collection of 20 shades that provides 100% grey coverage for over 50% grey with a truly multi-dimensional finish.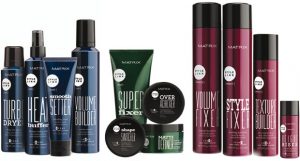 Styling Products
PREP
From faster blow-dries to sky high volume, smoother looking hair and frizz control with heat protection up to 232°C.
PLAY
From revolutionary texture  to super strong hold, moldable shape to high definition, get ready to transform the look of your hair with style link
PERFECT
From height rising lift to tousled texture, or voluminous style to long lasting hold.
BOOST
Revolutionary Drops! Link BOOSTERS with any style link products or use alone for an instant BOOST. Go for gloss, pump up the volume or hold on tight!